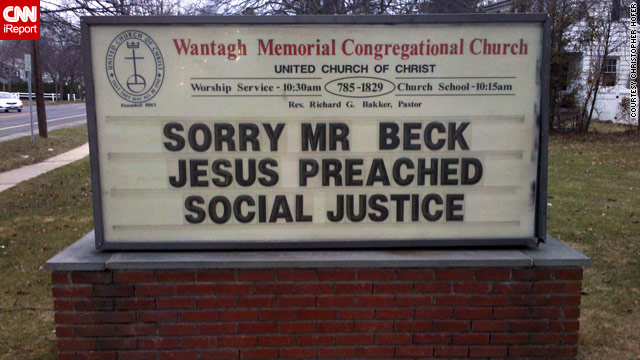 The Reverend Jim Wallis, president of Sojouners, a network of progressive Christians, has called for a boycott of Glenn Beck's television show after Beck demonized churches that preach economic and social justice. Wallis has also challenged Beck to a public debate, saying that Beck perverted Jesus' message when he called on Christians last week to leave churches that preach social and economic justice.
"He wants us to leave our churches, but we should leave him," Wallis says of Beck. "When your political philosophy is to consistently favor the rich over the poor, you don't want to hear about economic justice."
According to Rev. Wallis, social and economic justice is at the heart of Jesus' message, and in Matthew 19:21, Jesus said, "Go, sell what you have and give to the poor, and you will have treasure in heaven; and come, follow Me." Sounds a lot like a plan to redistribute wealth, which conservatives have been screaming is socialism at its worst.