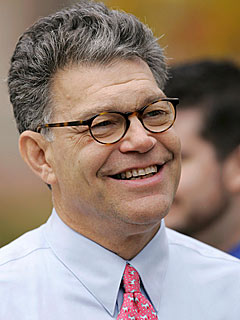 Earlier today the Minnesota State Canvassing Board certified the results of the recount in Minnesota's U.S. Senate race, with challenger Al Franken emerging with a 225 vote lead over incumbent Sen. Norm Coleman. After the results of the recount were certified, Franken issued a statement:
"I am proud to stand before you as the next senator from Minnesota," Franken told reporters Monday night. "It's clear that we have a lot of important work to do … I'm ready to go to Washington and get to work as soon as possible."
While Franken has been certified as the winner of the U.S. Senate race in Minnesota, the race isn't over yet, as Sen. Coleman's campaign and legal team have already indicated they plan on challenging the certification by the canvassing board. Just as the Illinois Senate seat is far from being filled, it appears Minnesota's second seat in the U.S. Senate won't be officially filled for weeks – if not longer.